Automatically Print Documents
Configure rules to automatically print reports to specific print destinations when documents are posted or updated.
Start by specifying a trigger, then optionally apply additional criteria, building rules to match your business process. 
Use Case Example
E.g. send a copy of the document to the printer in the East Coast warehouse when an order is updated the Last Invoice Number is set, and the order location is "2".
Want to know more?
Click through to the Developer's website using the More Info link below.
App Type
Provides useful functionality 'out of the box'. (May require configuration, but not coding.)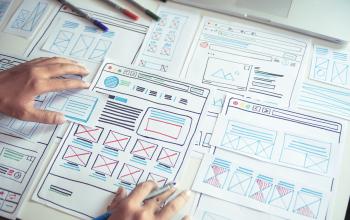 Based in Ontario, Canada, Poplar provides custom development and automation services. Their focus is building quality customizations to Sage 300 using modern software development techniques and best practices.
Your Sage Solution Provider can source these apps, determine their suitability for your requirements, and provide you with pricing. Do you have a requirement you think could be met with an Extender App, but you can't see it listed here? Your Sage Solution Provider can help you document the requirement, then either build the app for you or identify a suitable developer.
Important
Information
These apps were built by the developers named under the app descriptions, and the associated intellectual property vests with them.
Orchid Systems does not support or provide any warranty for the apps (unless the developer is listed as Orchid Systems).
Everyone's requirements and environments differ, so be sure to thoroughly test any apps you acquire before loading them in your live environment.
These apps are designed to work in conjunction with Orchid Extender (Developer Edition), which in turn requires Sage 300 to be installed.
The app developer (via your Sage Solution Provider) can provide you with the full list of requirements for specific apps.