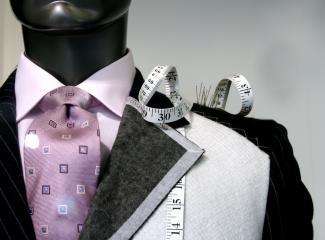 From off-the-rack to bespoke: Tailoring your ERP system
Business software may claim to be 'one size fits all', but it takes a good tailor with the right tools to make it fit like a glove.
People come in all shapes and sizes, but the same can't always be said about clothes. Some of us might be able to walk out of the local department store in an off-the-rack garment looking like George Clooney or Cate Blanchett. Others are more likely to be mistaken for Michael Moore. If you drew the short straw in the gene pool lottery of life, what options do you have? Perhaps:
Make do: Think tracksuit pants, kaftans, and 'I am what I am'.
Make the body fit the clothes: Think personal trainer or extreme surgical makeover.
Make the clothes for the body: Think bespoke tailoring, Savile Row, and hang the expense.
Make the clothes fit the body: A good tailoring service can take an inch off the legs, let the waist out two, and leave you some money to accessorize and personalize.
At the risk of stretching the analogy further than an elastic waistband, businesses face similar dilemmas when it comes to their enterprise software. Unless you are running a cookie-cutter franchise, the products, processes, systems and strategies you've developed to set your business apart from your competitors can make implementing an 'off the rack' ERP system feel like squeezing a square peg into a round hole.  
The Square Peg Round Hole dilemma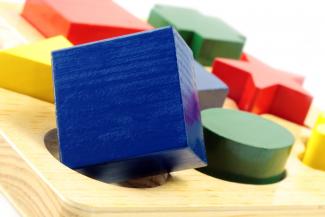 So, when the best-fit solution falls far short of a perfect fit, where does that leave you?
You could change your business processes to fit the capabilities and limitations of your software package. There is something to be said for reviewing, simplifying and standardizing the way you operate, but there are limits. And having worked so hard to make your business unique, forcing all your square pegs through a lathe is likely to involve a lot of cutting against the grain.
 
At the other extreme, giving your IT systems the Savile Row treatment might be appealing to businesses with deep pockets, but it's not a path for the faint-hearted. I know of one large company that bought an 'out of the box' CRM system to save money and reduce risk, then spent over a billion dollars (not a misprint) on customizations! The result was a very expensive dud, but on the plus side I hear the consultants are still getting a lot of pleasure from their Ferraris.
Fortunately, Sage 300 lends itself to a high degree of tailoring, enabling you to adjust an arm or a leg without it costing you one of each. This is made possible by a large pool of business partners (who, like tailors, have differing degrees of skill and experience), but also by a vibrant community of 3rd party developers offering integrated 3rd party add-ons to complement the Sage 300 core modules. Orchid Systems is proud to be a leading player in this field.
Orchid – Toolmaker to the Tailors
While many 3rd party developers offer niche products for specific vertical markets, Orchid Systems has taken a different approach. Our products tend to support generic business functions, meaning they can benefit just about any Sage 300 customer. This is why they have become an essential part of the toolkit for hundreds of business partners who know that a tailor is only as good as their tools.
Let's look at just some of the ways that Orchid products lend themselves to the tailoring of a Sage 300 site.
Bespoke Tailoring
Integration
No business is an island, so why would you expect an ERP system to work in isolation?
Collaboration
Every business needs to create, maintain and share all sorts of critical information that doesn't fit neatly into an off-the-shelf ERP data model.
Business Intelligence & Reporting
Process Automation
Day ends, integrity checks, imports and exports, database dumps, regular reports, GL postings and more. Just keeping track of what needs to be run when, then checking results, can seem like a full-time job. And that's before considering that they often need to be run after hours.
Tailoring & Streamlining Financial Processes
Telling someone "the cheque is in the mail" has always caused raised eyebrows, but if you try this line with a Millennial it will probably illicit blank stares. Many of them have never seen a paper cheque and would be hard-pressed to recognize a post box. The movement from paper-based cheques to electronic funds transfer is unstoppable, and in some countries effectively complete, but accounting software hasn't always kept pace with the change.
Balancing the books keeps many an accountant busy during the day, but when it extends to creating and reconciling entries for transactions that span multiple inter-related entities, and sometimes multiple currencies, it can also keep them awake at night. Tailoring a system to automate much of this task sounds like a tall order, but Orchid has risen to the challenge.
Operations and Inventory Management
Many businesses that deal in physical goods find the out-of-the-box functionality of Sage 300 doesn't quite meet their needs, but they baulk at the cost and complexity of a fully-featured external warehouse management system. These Orchid products can help fill the gap:
About the Author:
David Lacey is Communications Manager at Orchid Systems. You can find out more about David and other Orchid staff members at the bottom of our About Us page.