Track remaining Customer P/O Budget
Orchid Notes
Purchase Order
Order Entry
Track the total value of all Invoices and Orders assigned to a Customer Purchase Order. Display the P/O Budget information in an Orchid (Information Manager) Note, and warn users when a configurable amount of the budget remains.
Once a PO has been assigned to an order, the budget remaining on the PO is calculated by subtracting Orders and Invoices already issued against the PO.
If the budget remaining is below a configurable threshold, a warning is issued to seek a new PO from the customer.
Requires Orchid (Information Manager) Notes to be installed and configured.
Want to know more?
Click through to the Developer's website using the More Info link below.
App Type
Requires site-specific customization (Python coding) before use. Request a quote for assistance.
Extender generates dynamic content and uses Orchid Notes, part of Orchid's Information Manager suite, to display the result on Sage 300 screens. (Requires Notes to be installed and configured.)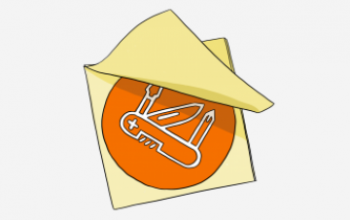 Based in Ontario, Canada, Poplar provides custom development and automation services. Their focus is building quality customizations to Sage 300 using modern software development techniques and best practices.
Your Sage Solution Provider can source these apps, determine their suitability for your requirements, and provide you with pricing. Do you have a requirement you think could be met with an Extender App, but you can't see it listed here? Your Sage Solution Provider can help you document the requirement, then either build the app for you or identify a suitable developer.
Important
Information
These apps were built by the developers named under the app descriptions, and the associated intellectual property vests with them.
Orchid Systems does not support or provide any warranty for the apps (unless the developer is listed as Orchid Systems).
Everyone's requirements and environments differ, so be sure to thoroughly test any apps you acquire before loading them in your live environment.
These apps are designed to work in conjunction with Orchid Extender (Developer Edition), which in turn requires Sage 300 to be installed.
The app developer (via your Sage Solution Provider) can provide you with the full list of requirements for specific apps.