DIMO Maint Sage 300 Connector
DIMO Maint CMMS (Computerized Maintenance Management System) is designed to maintain, manage and control assets efficiently and economically. When DIMO Software wanted to provide integration between their leading CMMS solution and Sage 300 they partnered with Orchid Systems, and a new connector was built using Orchid's Extender module. 
CMMS is used to maximize the performance of assets, while measuring and optimizing their costs of ownership in internal structured procedures.
The point of contact between CMMS and financial management occurs when there are purchase and supply problems, and the aim in these situations is to optimize maintenance costs.
For example, the need to replace a damaged machine part will create a pick ticket in the CMMS. This means drawing from existing stock or ordering the part to be purchased.
This is when a financial data management solution like Sage 300 takes over, generating the order and paying the bill before contacting the CMMS to update the stock and synchronize the data repositories.
By integrating the CMMS process, Sage 300 provides the finance departments with a global overview of cost measures and controls.
App Type
Provides useful functionality 'out of the box'. (May require configuration, but not coding.)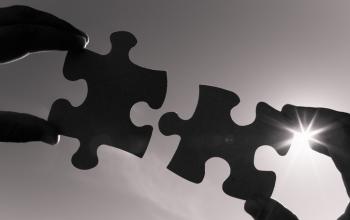 A Sage Endorsed and Gold Development Partner, Orchid have been part of the Sage community for over 25 years. Extender is just one of our innovative add-on modules designed to enhance the functionality of Sage 300.

DIMO Maint develops a full range of scalable solutions for the CMMS (computerized maintenance management systems) function.
Your Sage Solution Provider can source these apps, determine their suitability for your requirements, and provide you with pricing. Do you have a requirement you think could be met with an Extender App, but you can't see it listed here? Your Sage Solution Provider can help you document the requirement, then either build the app for you or identify a suitable developer.
Important
Information
These apps were built by the developers named under the app descriptions, and the associated intellectual property vests with them.
Orchid Systems does not support or provide any warranty for the apps (unless the developer is listed as Orchid Systems).
Everyone's requirements and environments differ, so be sure to thoroughly test any apps you acquire before loading them in your live environment.
These apps are designed to work in conjunction with Orchid Extender (Developer Edition), which in turn requires Sage 300 to be installed.
The app developer (via your Sage Solution Provider) can provide you with the full list of requirements for specific apps.